FRANCHISE – DARUMA RAMEN –
Key Word
Daruma Ramen is a Authentic ramen shop which uses housemade ingredients.
Our business mechanism suits the expanding style.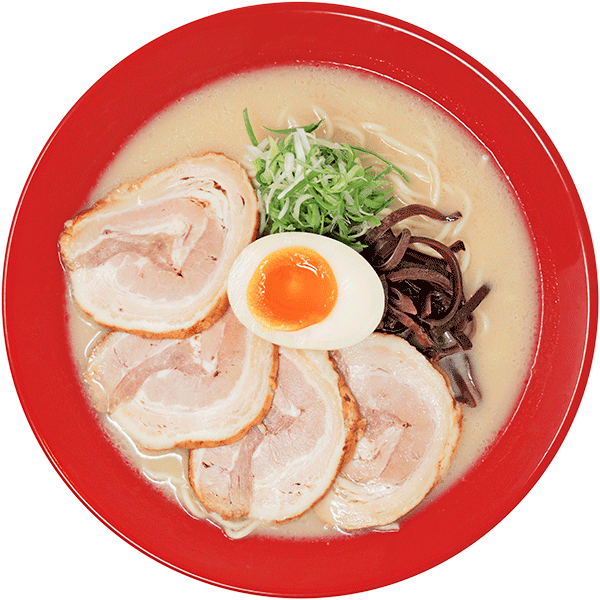 Key Concept
‐Shop Concept‐
We started of with this catch phrase "Authentic Ramen in New Zealand".
Since we weren't satisfied with the Ramen we made without using the ingredients that we were pleased with.
That's when we decided to make our own factory for the ingredients we're actually happy with.
‐Development Concept‐
You will be able to run your restaurant under total support from a successful company.
– Equipment introductions
– professionally designed facility operation system.
– Managing advice from professional super visor.
– Business administration advice.
– Suppressed food cost from group purchasing .
– Deliver significant ingredients from our factory.
– No need for experienced chef(easy hiring)
– Run with lower labour cost.
Performance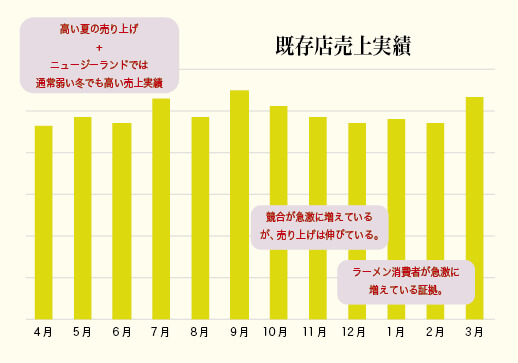 we have marked a shocking 120% increase in sales.
Market
Due to the Ramen boom over the world, ramen has become almost as popular Sushi.
In New Zealand's ramen market there has been a significant grow for the amount of ramen restaurants.
The sale of the ramen ingredients have grown 130% compared to last year.
Our restaurants sale has also increased 120% compared to last year.
Brand / Logo
| | |
| --- | --- |
| | |
Support
(1)product development


・provide menu strategies.
・Provide Product development and introductions.
・Training for new products explanatory ,tasting trial.
(2)Purchasing


・Suggestion proper equipment
・Using our group's purchasing
(3)opening support


・Support Store layout plan
・Coordinate equipment
・Training before opening
(4)Operation support


・Training for operation
・Super vising
・Follow up training
・Business administration support
・Provide operation tools
・QSCA check & Cleanliness / hygiene check
(5)Education Support


・Manager meeting for training
・Instructions
(6)Promotion


・Provide Promotion tools
Menu Design
| | | |
| --- | --- | --- |
| | | |
| branding strategy according to development level | By adding new dishes seasonally,(keeping the menu fresh leading to attract customers) | controlling the standard cost and head spend average ,on top of that we achieve strong sales and a high customer satisfactions. |
Interior Design
Proportion and collection of tables in harmony with Japanese street vendor
atmospheric décor and convenience.
Based on the strength of past achievement, carefully planned and designed interior by selecting the most effective layout for the location.
Support Tolls
| | |
| --- | --- |
| (1)Order form | (4)Analysis tool |
| (2)Recipes | (5)Promotion tools |
| (3)Instructions | (6)Preparation list |
| others | etc… |
Initial Investment
Admission fee for Franchise
Deposit
Training fee
Exterior, Interior, Design
Equipment
Other Costs
Contact us for further information
Profit Model
Achieve a high profit percentage.
Contact us for further information.
Company Information
Sep For Opening Store
after confirming the location you can open in 3 months
(1)Contact us anytime
(2)Visit our office and our model shop


taking a look at our shop and tasting a meals. Discuss about what you want to do.
(3)Checking applications
(4)Apply for franchise


understanding our franchise system
(5)Choose a location


looking for a matching location and invest the location
(6)Contract franchise


After lease contract ,contract franchise
(7)Training


Lecture at previously existing restaurant
(8)Preparation for open


Apply for licences, shop construction, hiring staff, purchasing equipment and ingredients
(9)Opening


Support for franchise owner and for the staff.