FRANCHISE – DARUMA SUSHI –
Key Word
Daruma Sushi does not simply serve sushi made by a Japanese sushi chef: it is an entertainment focused establishment capable of satisfying a range of customers, from families, couples, and many other groups. Our chain store model is highly successful.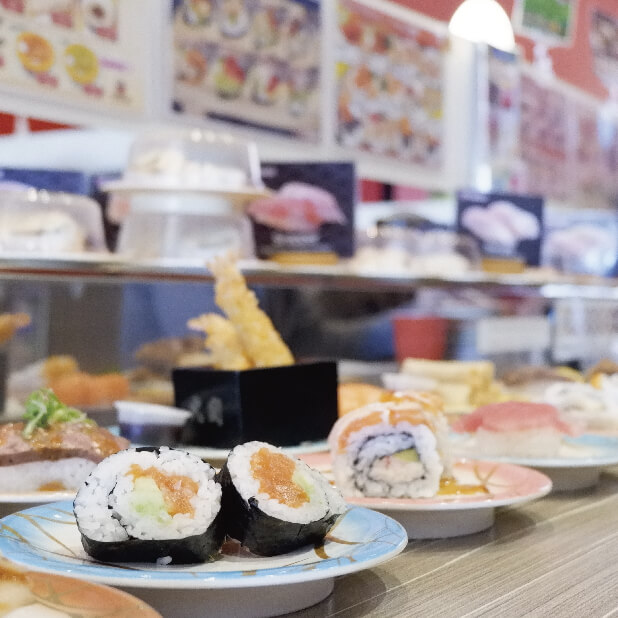 Key Concept
‐Shop Concept‐p>
Delicious sushi aside, or goal is to be a restaurant that can make children, families, friends, and those special to you smile.
Going beyond a place to eat delicious food, we want to be somewhere you can have an unforgettable experience with your loved ones.
We are more than a delicious sushi shop: but one that also provides ultimate entertainment.
‐Development Concept‐
You will be able to run your restaurant under total support from a successful company.
– Equipment introductions
– professionally designed facility operation system.
– Managing advice from professional super visor.
– Business administration advice.
– Suppressed food cost from group purchasing .
– Deliver significant ingredients from our factory.
– No need for experienced chef(easy hiring)
– Run with lower labour cost.
Performance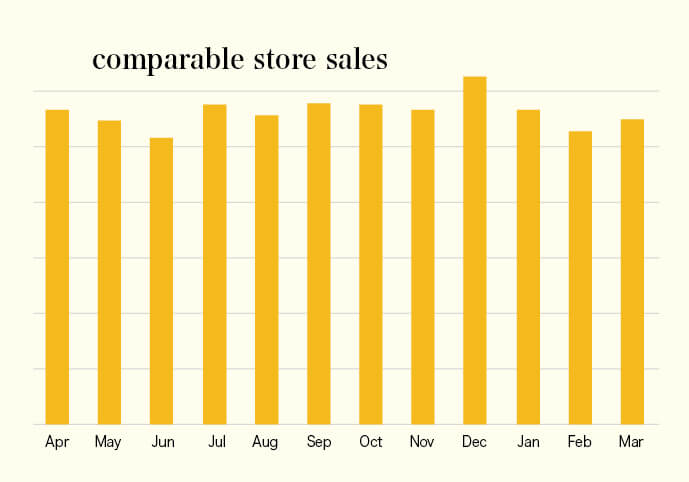 Making sushi an everyday dish →
A dish that can be enjoyed anytime + Entertainment factor = Maintaining high number of customers consistently throughout the year.
Market
Sushi is one of the most popular dishes of Japanese cuisine throughout the world.
Even in New Zealand, there has been a high increase in takeaway sushi shops, and sushi has become firmly accepted as an everyday dish here.
While the appears to be surplus of sushi shops especially in populous city centers, these all have many regular customers and it appears that this trend will not decrease anytime soon.
Our model is one where we have had many opportunities to open shops in areas outside of city centres, and by providing a menu that is exciting and out of the ordinary we have been successful in attracting many customers who make the trip to visit from afar.
Brand / Logo
Maintain high powered branding including franchise with strong support from executive officers and other well-known long established shops.
Secure the advantage of branding and expanding business by the launch flagship shops in crowd-pleasing areas.
Support
(1)product development


・provide menu strategies.
・Provide Product development and introductions.
・Training for new products explanatory ,tasting trial.
(2)Purchasing


・Suggestion proper equipment
・Using our group's purchasing
(3)opening support


・Support Store layout plan
・Coordinate equipment
・Training before opening
(4)Operation support


・Training for operation
・Super vising
・Follow up training
・Business administration support
・Provide operation tools
・QSCA check & Cleanliness / hygiene check
(5)Education Support


・Manager meeting for training
・Instructions
(6)Promotion


・Provide Promotion tools
Menu Design
| | |
| --- | --- |
| | Our menus are developed in accordance to each store's developmental stage |
| | Providing with seasonal and special menus to keep it interesting for customers. |
| | Controlling standard costs and customers unit price, leading to outcome of high profit and customer satisfaction. |
Interior Design
A place/environment where a wide range of customers/people can enjoy.
Turn registered trademark as a brand name to the best possible advantage.
Based on the strength of past achievement, carefully planned and designed interior by selecting the most effective layout for the location.
Support Tolls
| | |
| --- | --- |
| (1)Order form | (4)Analysis tool |
| (2)Recipes | (5)Promotion tools |
| (3)Instructions | (6)Preparation list |
| others | etc… |
Initial Investment
Admission fee for Franchise
Deposit
Training fee
Exterior, Interior, Design
Equipment
Other Costs
Contact us for further information
Profit
The initial set up stage may be slightly costly as there is in need to install essential equipment such as sushi lanes. However, it is possible to secure equipment at a smaller cost than what is commonly advertised as we have connections with specialised supplies. Moreover, the profits soon made up for this resulting in a high ROI.
Company Information
Sep For Opening Store
after confirming the location you can open in 3 months
(1)Contact us anytime
(2)Visit our office and our model shop


taking a look at our shop and tasting a meals. Discuss about what you want to do.
(3)Checking applications
(4)Apply for franchise


understanding our franchise system
(5)Choose a location


looking for a matching location and invest the location
(6)Contract franchise


After lease contract ,contract franchise
(7)Training


Lecture at previously existing restaurant
(8)Preparation for open


Apply for licences, shop construction, hiring staff, purchasing equipment and ingredients
(9)Opening


Support for franchise owner and for the staff.