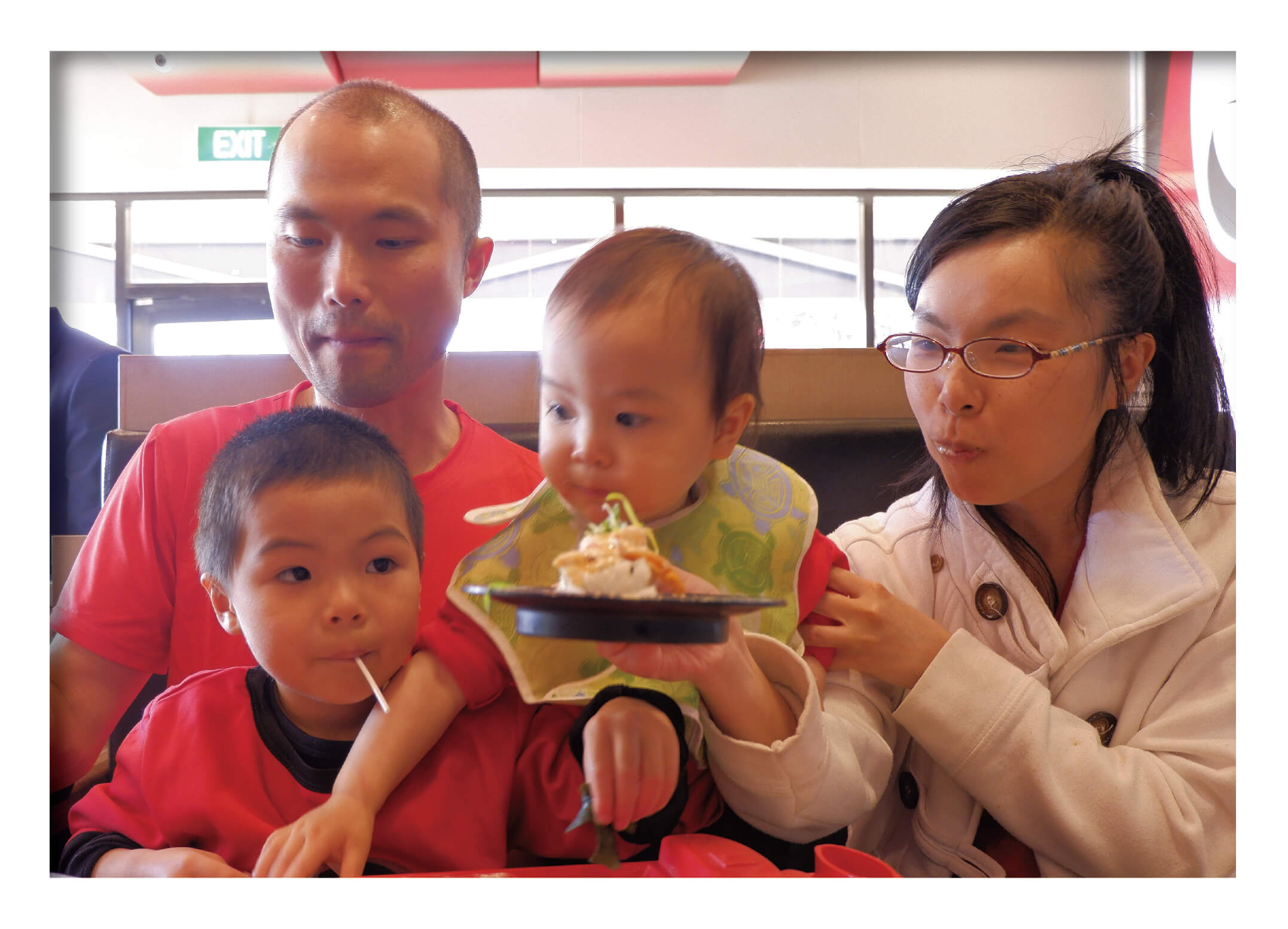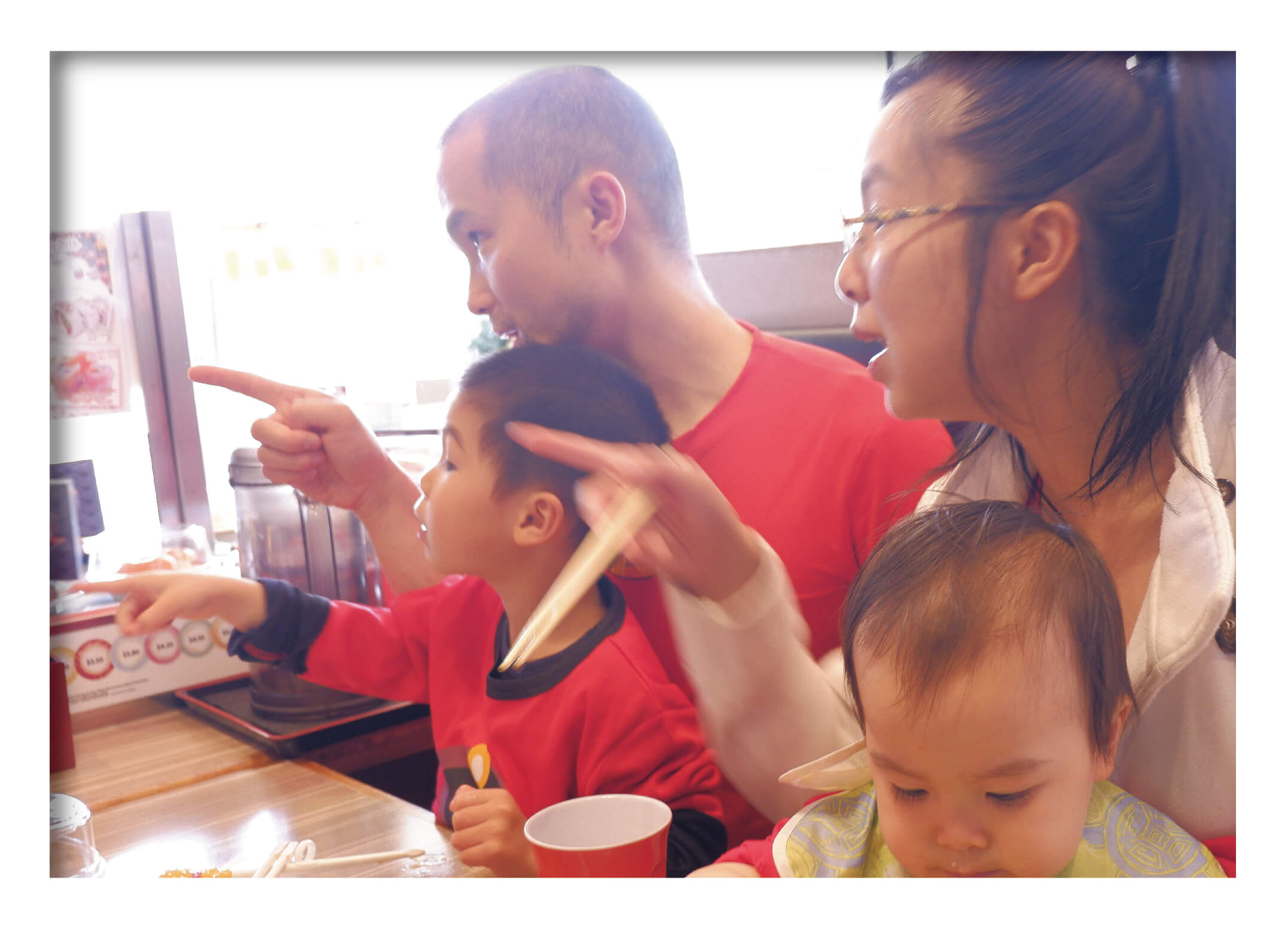 1-1. Why do you choose Daruma Sushi?
– Kids like to see the sushi.
– So much fun as sushi go around.
– Only wait a seat but once a seat, we can take a sushi straight away.
2-1. What is your favourite menu here? Why?
– Kids meal / udon one
– For adult, scallop and salmon
– Small portion, individual, fresh sashimi for adult.
– Kids always take deep fry things and cooked one.
3-1. How and when do you use Daruma Sushi?
– Lunch time, weekend
– Daytime is busy and kids normally sleep early, so we come lunch time.
– We go shopping cowntdown next door, we order everything by online and pick up, so we come here while waiting.
3-2. How do you organize kids party / What do you eat?
– We have some kid's love food, pizza, sushi.
– Small thin roll is good for kids.
4-1. What the good point, how do you choose the restaurant?
– Kids friendly
– Kids meal
– Polite service
– Good entertainment
5-1. Good point and recommendation for Daruma Sushi.
– Sushi Train is only city, not around this area, only place here.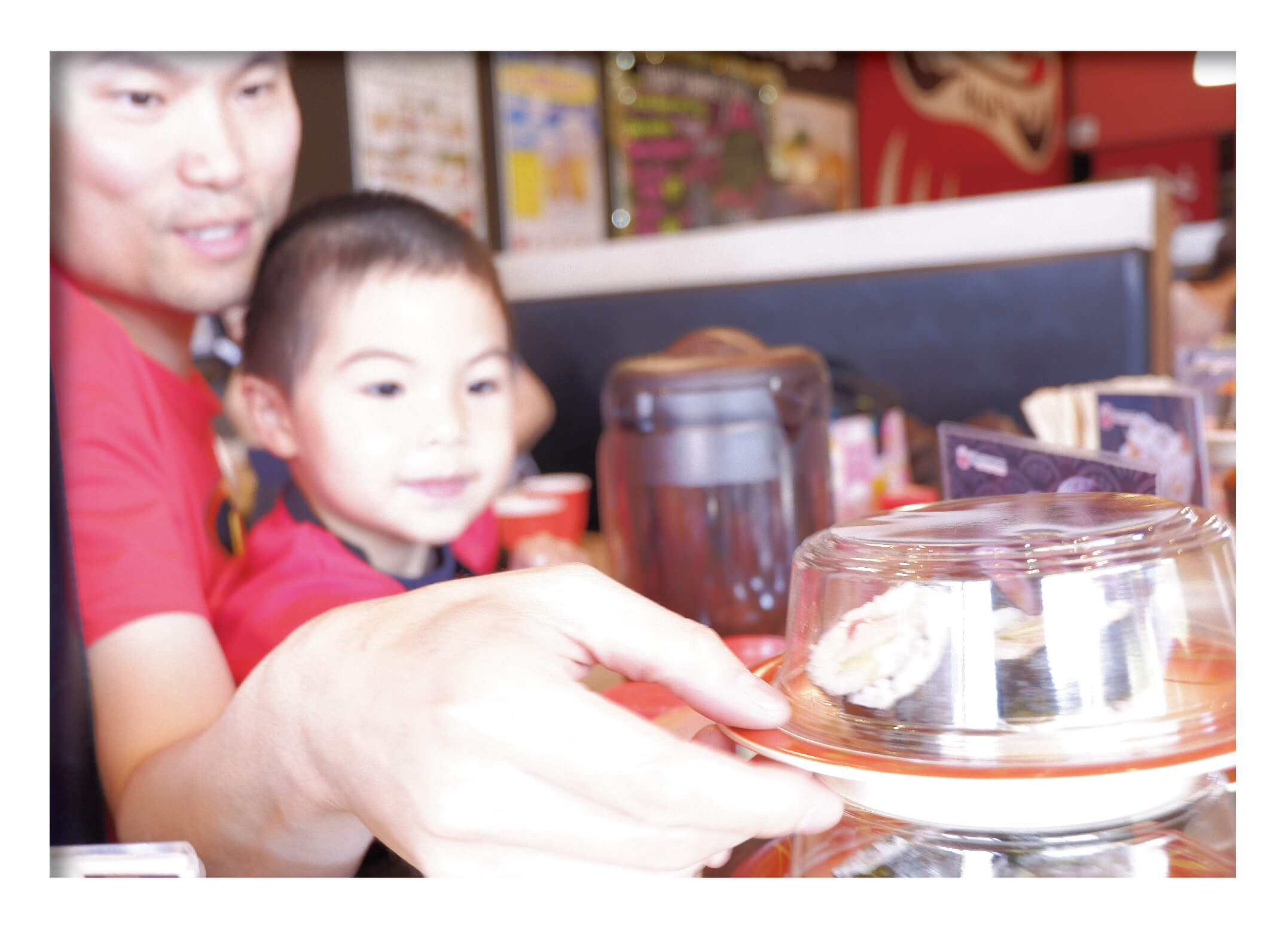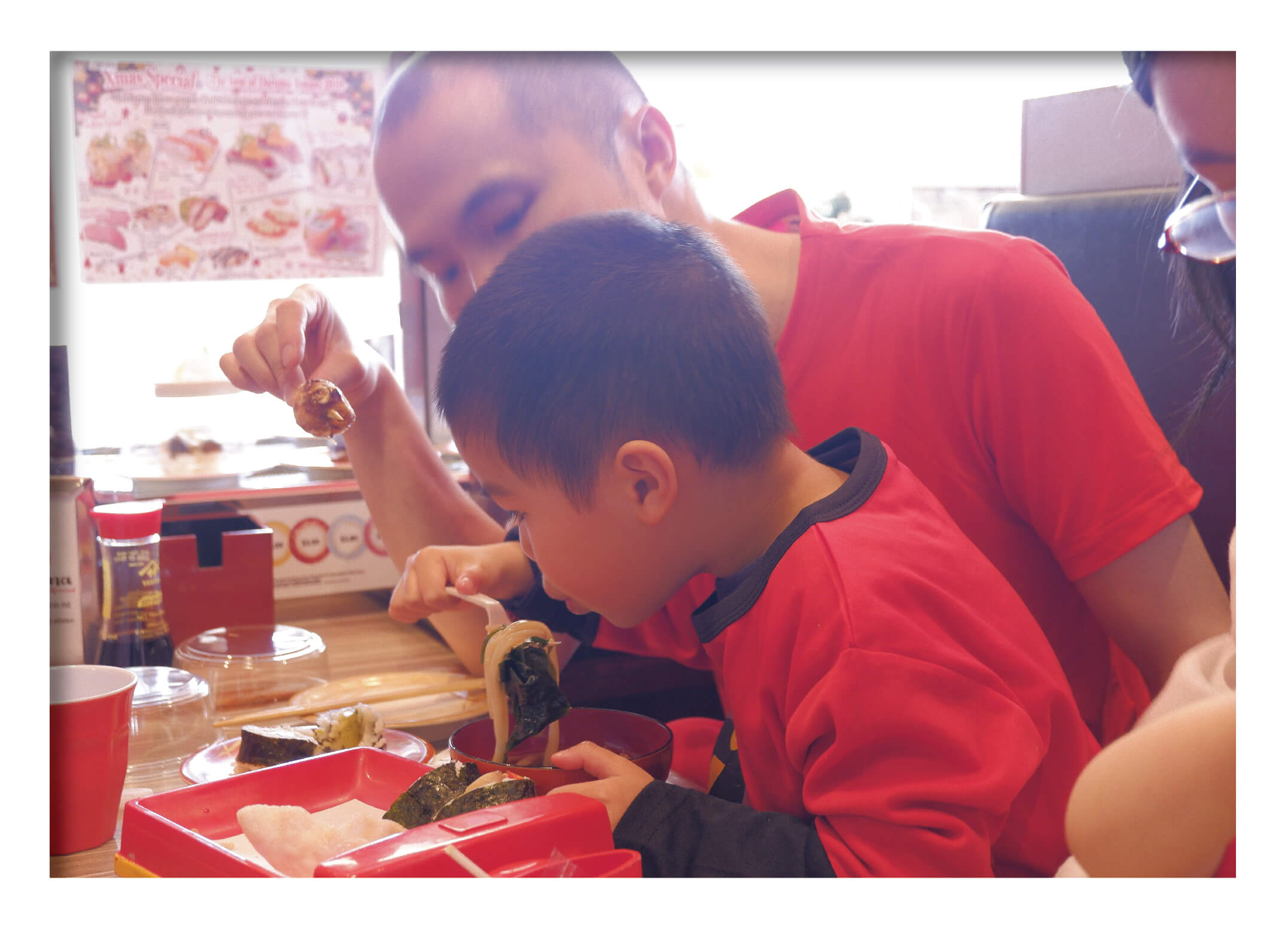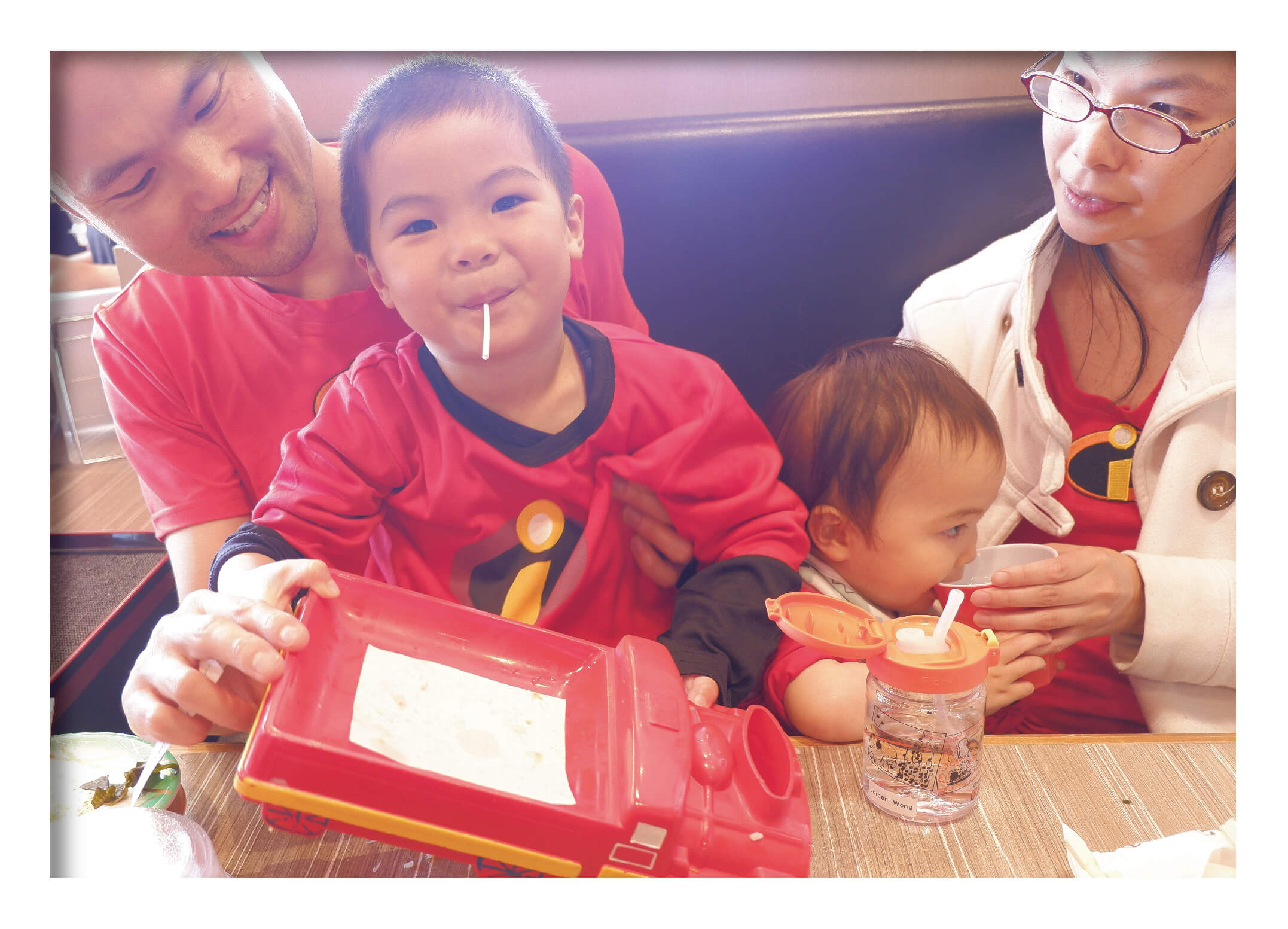 6-1. What is your request for our restaurant?
– For kids meal, not salty please compare to adult teste.
– Toy section for kids, so we can stay more time.
– For kids meal, Japanese toy, fries, lolly. More authentic
– more advertise