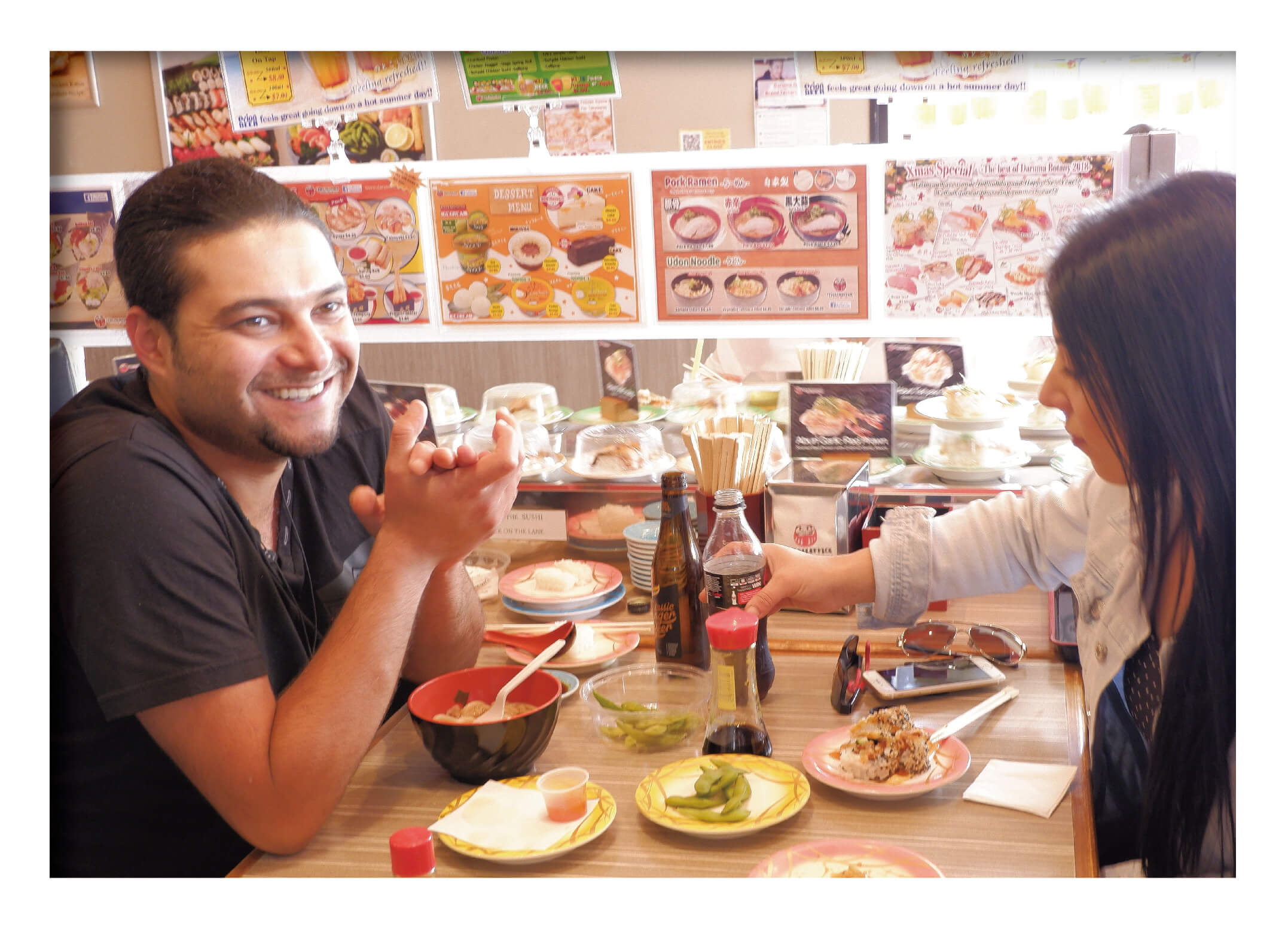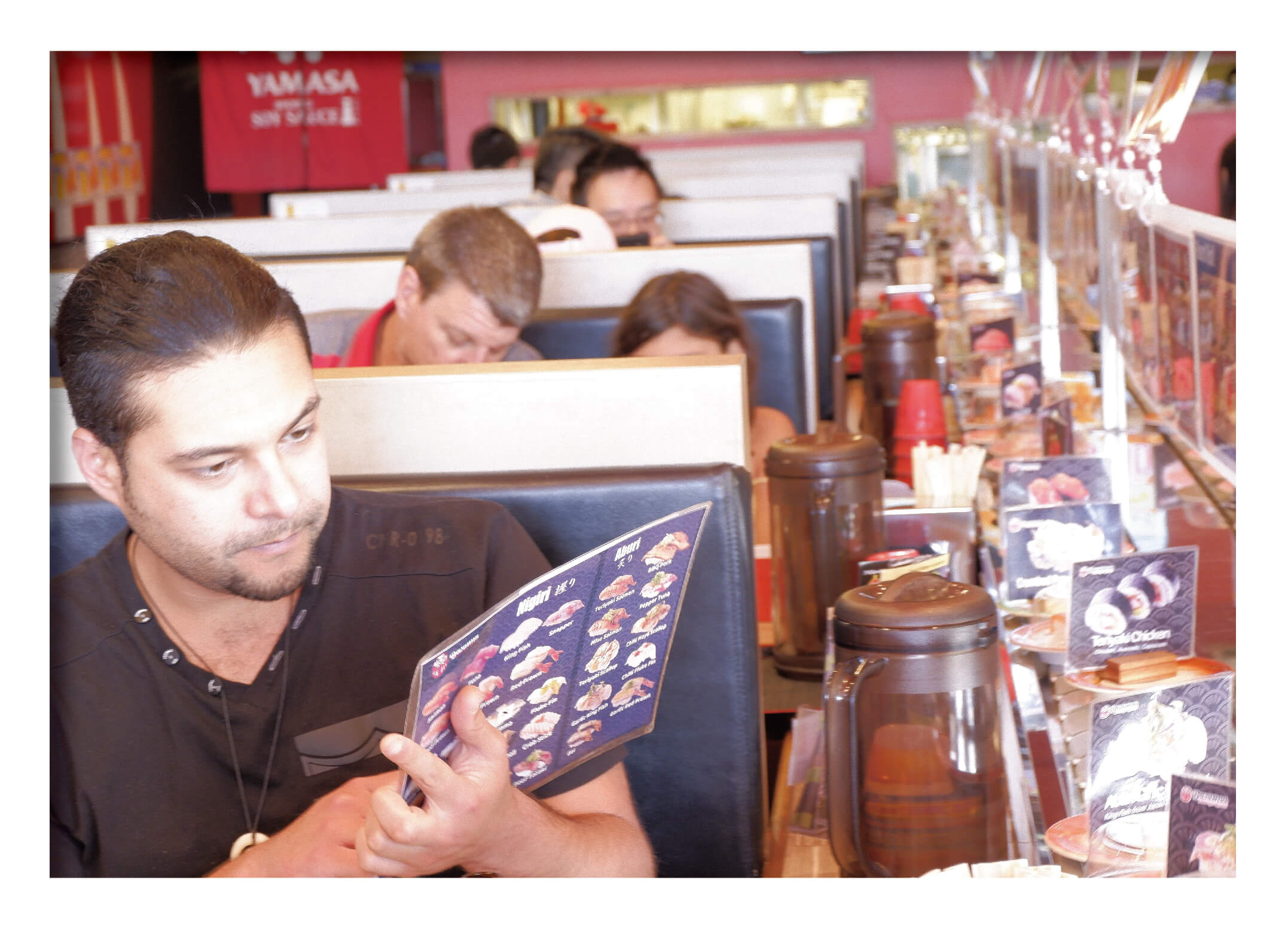 1-1. Why do you like Daruma Sushi?
– The selection is amazing.
– we can see the menuand just grab any and nice experience.
– presentation as well
– Everytime sushi is fresh, different type, different creat
– If I don't know, I may not try it. But here, it help to discover new things.
– Only one restaurant as Sushi Train in Botany area
2-1. What is your favourite menu?
– Sushi → Salmon Roe, Chunky Tuna Roll, Prawn Cutlet Roll, Soft Shell Crab Roll, California Roll
– Crumbed Prawn
2-2. Asian people prefer to eat Nigiri Sushi, How about you?
– No, not everyone does. But when I have been in Japan, I discovered a lot of Nigiri.
– Nigiri looks too plain for western people
– I like Sashimi more than Nigiri.
– Here, I can try it because I can see 100% how fresh, how big, smells… I love it.
3-1. How and When do you use the restaurant?
– Party platter for my party, gathering, fanctions.
– On Friday and Saturday, for family (3-4 times a month). We can't go out weekday.
– At 4-5pm late lunch.
– Specially winter, it is raining out side and cold, we can come here spend time a hour.
– Looks like at home. Different from other restaurant good atmosphere and service. They make me happy.
– Also night time is very nice, lighting is fantastic.
4-1. How and what is good point to choose the restaurant?
– service is very important
– taste
– Atmosphere
– Every time new recipe, somethin new all the time, always exciting.
– Special menu comes out often, keeps me exciting to explore new tastes always.
5-1. Do you hve any request to us?
– Please open new branches.
– And when you open new branches, please have a chef in the middle of restaurant, so we can see what he is doing.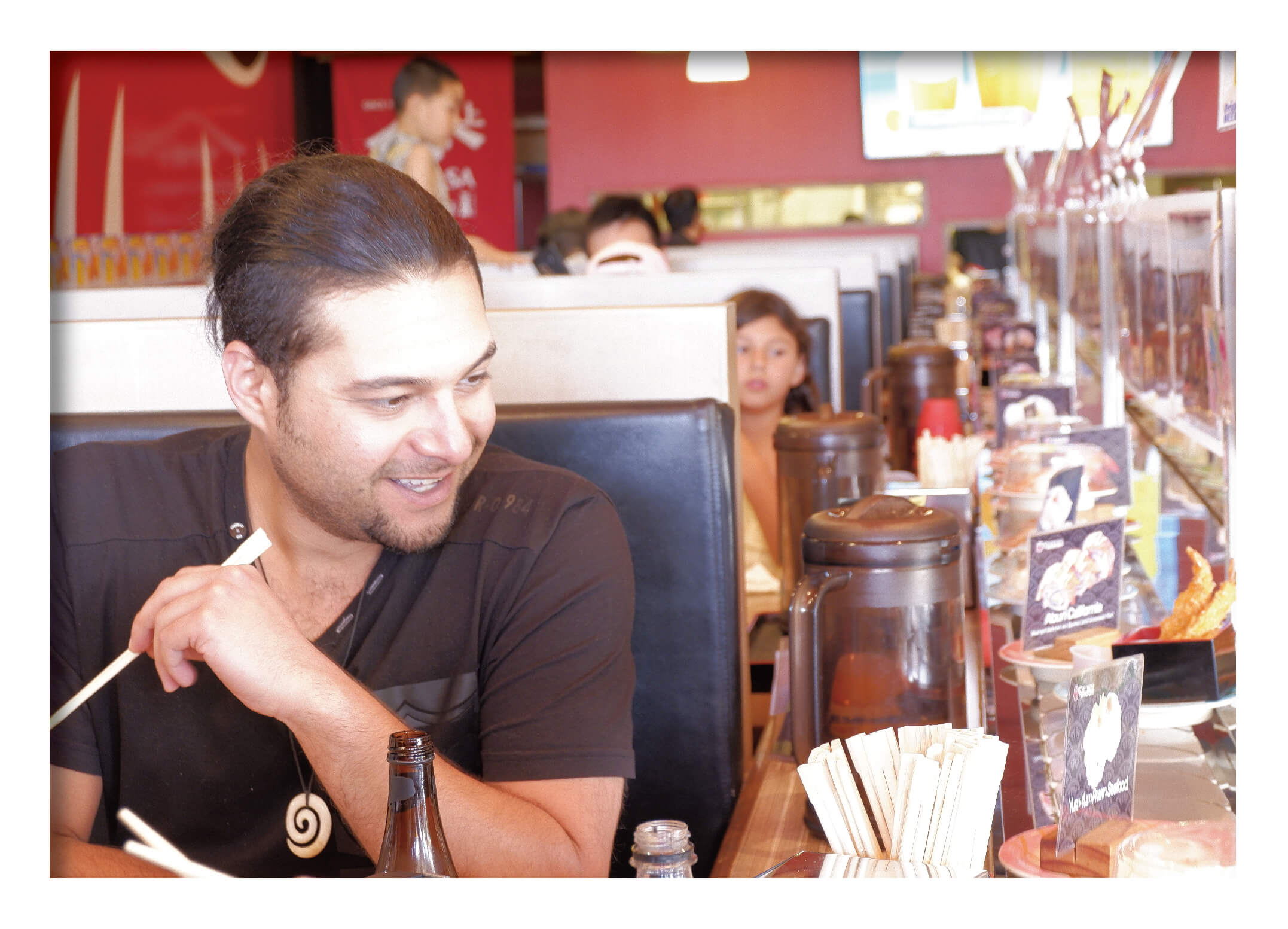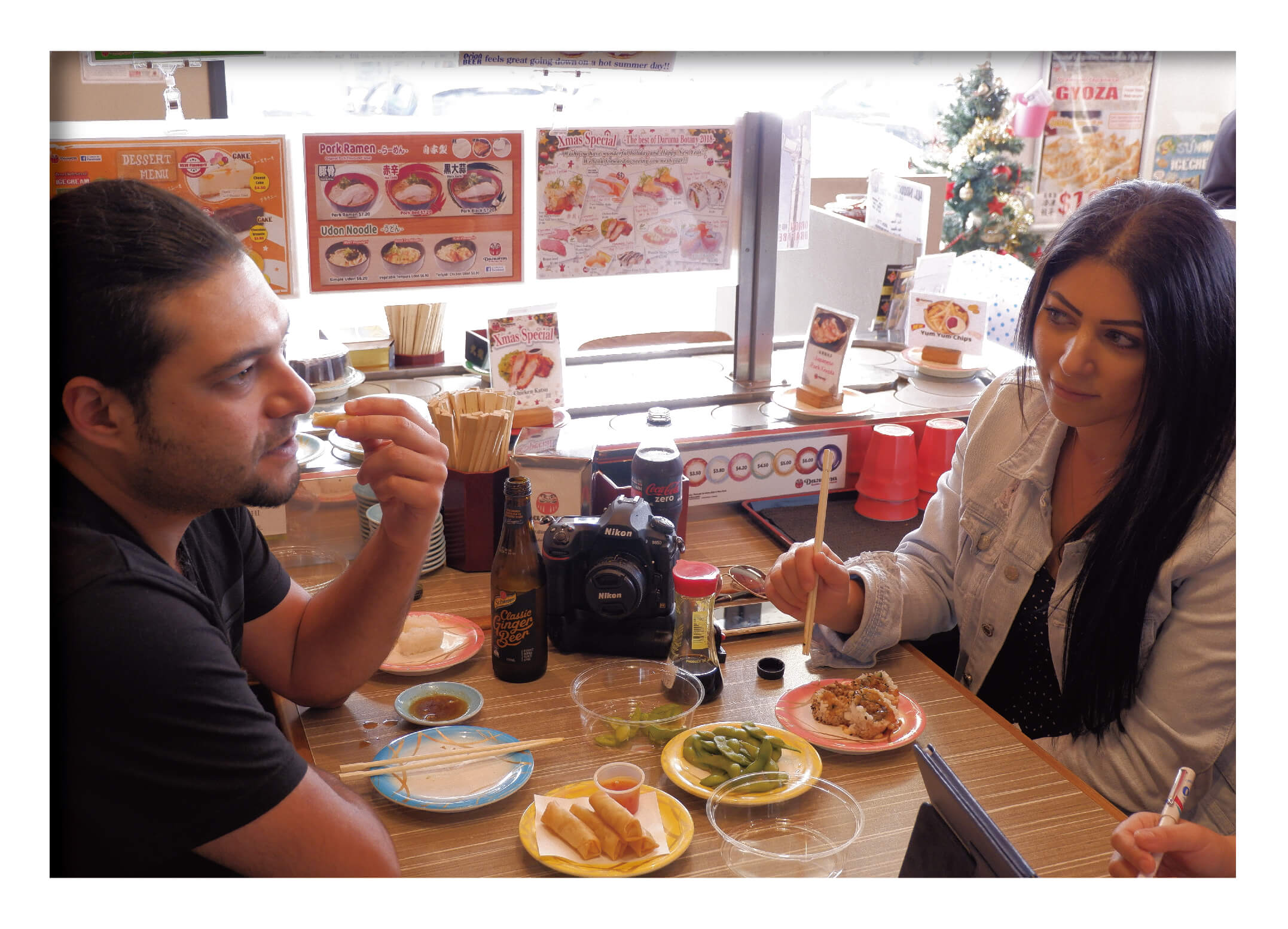 6-1. Message to New Customer
– Sushi train is best place. Looks fun, love food, new experience.
– Very entertaining restaurant for all generations as looks, smells, tastes and sounds
6-2. What is new experience?
– just come here, they have train and have those amazing foods.
– Catch your eye, color, smell, whole experience is new.
– don't need to eat fast, wait…